It's Monday and you know what that means…….. Mixtape time.
This weeks mixtape is "Life Colors". It was mixed by DJ Jazzy Jeff, need I say more ?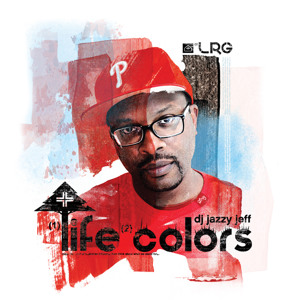 Presented by LRG and Complex Magazine, Life Colors from legendary DJ Jazzy Jeff is a sonic representation that thinking differently and aiming to change the status quo is something that never goes out of style. Harnessed over 40 tracks that spans both the old and new – including tracks from the likes of Kanye West, Jay-Z, Dr. Dre, Santigold, Slum Village, J Cole, the Pharcyde and many more – the iconic DJ serves as a willing tour guide to bridge the gap between black and white thinking and a colorful renaissance.
Download the Mixtape to your iPod/iPhone/Android device/MP3 player etc…
Share it with friends.
Just Enjoy the Music. 
Want your Mixtape featured on MIXTAPE MONDAY?
Send an email with a link to your mixtape to MITT.MIXTAPE@gmail.com