Wake up, wake up, wake up it's the 1st of the month
To get up, get up, get up so cash your checks and get up
Lol, you know that chorus will forever be imprinted in your mind.
It's October already….. geez time flies.
I welcome you to another Mixtape Monday. Today I give you D.VELOPED and #2 from his mixtape series "Work Party".
It will have you bobbing your head in your TelAmeriCorp cubical yelling out "Bitch Betta Have My Honey!!".  :P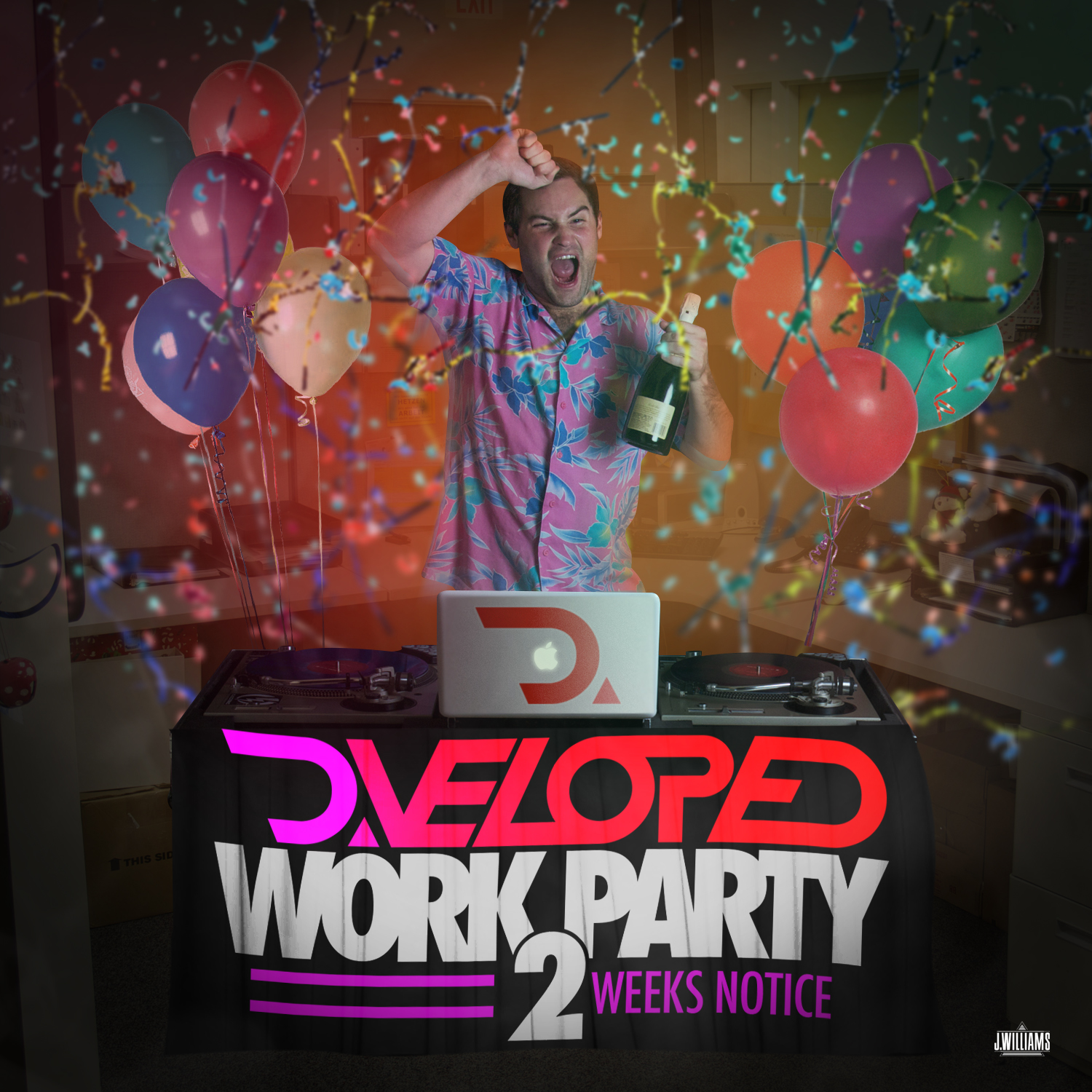 This is my second work party. Download tracked out version here (http://is.gd/Al3oJ8)

Please support all original artists featured.
Tracklisting:
1. Workaholics Reintroduced
2. Praise Horsey (Lazerdisk Party Sex vs D.veloped Edit)
3. Skrillex – Ruffneck Bass (Relok Moombahton Refix)
4. I Wish I Was DILLONFRANCIS (D.veloped Edit)
5. Foster The People – Houdini (Refix)
6. A.Skillz – California Soul Remix
7. passionpit – Take A Walk (M Machine Remix)
8. Midnight In Rack City (D.veloped Edit)
9. Kool & the Gang – Jungle Boogie (Kovary Bootleg)
10. Kris Kross – Jump (TBMA Moombahcore Remix)
11. Masta Blasta Trapsta (D.veloped Edit)
12. Ludacris – What's Your Fantasy (Flosstradamus Trap Edit)
13. Totally Recalled (D.veloped Edit)
14. Mercy (RL Grime Remix vs D.veloped Edit)
15. TNGHT – Goooo (D.veloped Edit)
16. Skrillex – Breathe (D.veloped Vocal Edit)
17. Subscape – Apple Candy (D.veloped Edit)
18. Say Yeah Like A G6 (D.veloped Club Edit)
19. MIAuk – Bad Girls (Switch Remix)
20. J. Cole – Work Out (OVERWERK Remix)
21. Work It Like A Piano Man (D.veloped Edit)
22. Bring Em Home (Outro)
Check out the first Work Party mixtape HERE
Download the Mixtape to your iPod/iPhone/Android device/MP3 player etc…
Share it with friends.
Just Enjoy the Music. 
Want your Mixtape featured on MIXTAPE MONDAY?
Send an email with a link to your mixtape to MITT.MIXTAPE@gmail.com