Well ello ello ello…..
I trust everyone had a good weekend ?  and of course no one has a case of the Mondays.

Well this weeks mixtape comes from The ROCK-IT! SCIENTISTS. The fourth installment of their mix series "Blast Off" takes you on a  musical mashup journey. There is a little bit of everything for everyone to enjoy.
The fourth of our BLAST OFF mixtapes.
Don't forget to check out BLAST OFF #'s 1, 2 and 3 plus SOUNDS OF SCIENCE & the CASIO G-SHOCK MIX!!! All are available for FREE download on our Soundcloud page or on our website.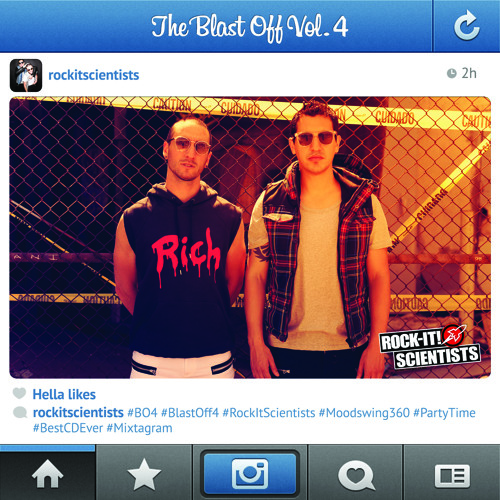 For more from The ROCK-IT! SCIENTISTS check out the links below
Download the Mixtape to your iPod/iPhone/Android device/MP3 player etc…
Share it with friends.
Just Enjoy the Music.